HOW LONG DOES IT TAKE FOR DELIVERY?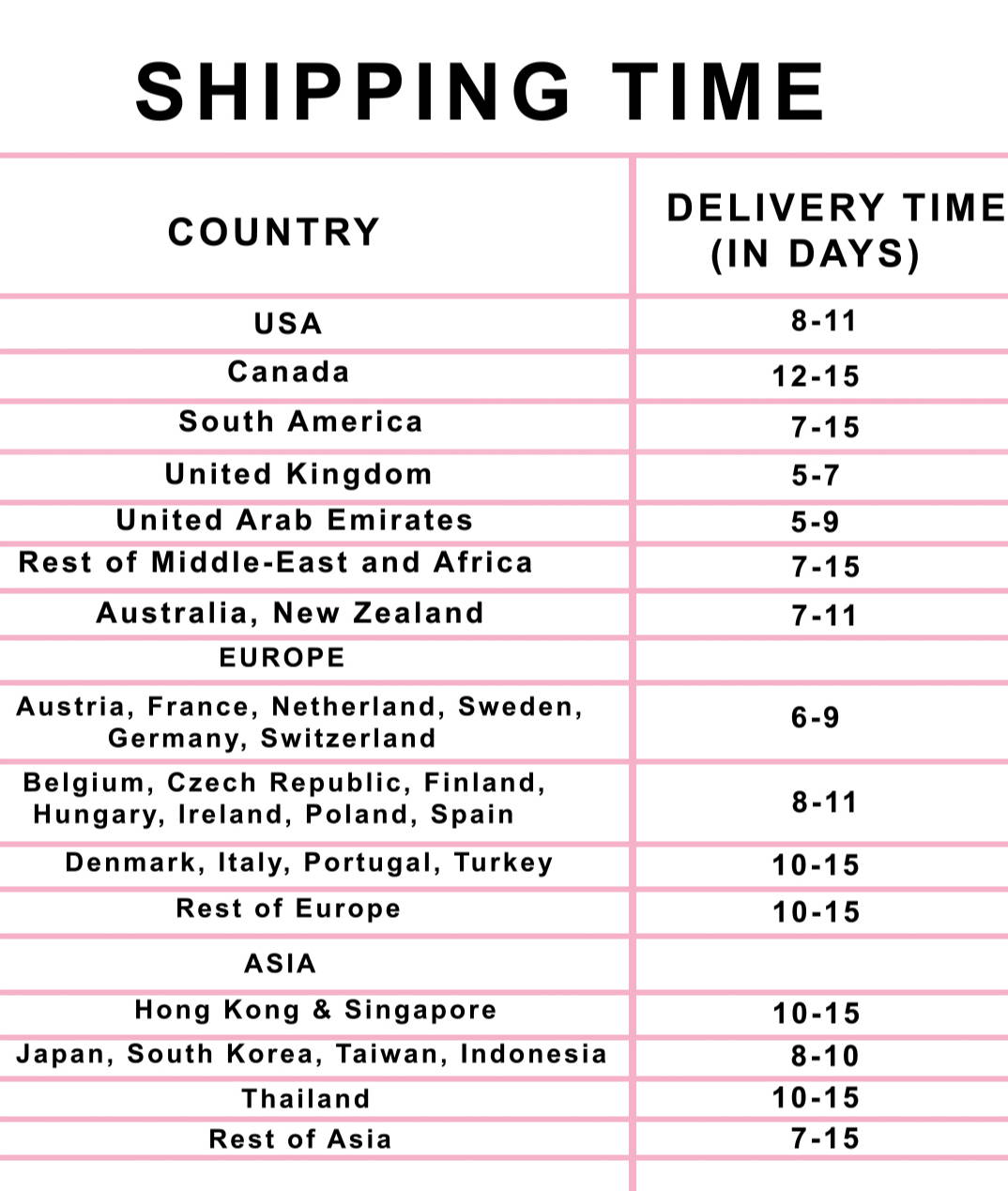 HOW OFTEN DO I USE THIS FACE MASK?
The Detoxifying Sea Algae Mask is great for all skin types. We recommend using our mask 2-3 times a week to see the best results.
AM I STILL ABLE TO USE THIS PRODUCT AS MY SKIN GETS IRRITATED EASLIY?
Yes! Our mask is Paraben Free and doesn't use any nasty ingredients. However it is advisable do a small patch test of the mask on your hand.
WILL I BREAKOUT AFTER USING THE MASK?
Firstly, do not panic!
It is completely normal if breakouts occur after using the mask, this just means that the mask is working! Just be sure to mosturise after you remove the mask.
WHERE DO I ENTER MY DISCOUNT CODE?
At the final stage of Checkout, you will see an option to enter the discount code.
HOW DO I REMOVE THE MASK?
We recommend gently removing the mask with warm water and pat dry using a soft clean towel. Then moisturize once the mask is removed to ensure your skin will feel soft and smooth!
WILL THE MASK ASSIST IN THE REMOVAL OF ACNE SPOTS?
Yes! Our mask will gradually assist in the removal of acne spots. Our mask contains ingredients that help to remove pollutants and build up on the skins surface. This will assist in the removal of pimples and acne.